Administrative Cooperation Directive 6 (DAC6)
Je m'inscris à la liste d'intérêt
---
On 25 May 2018, the Council of the European Union formally adopted a directive amending Directive 2011/16/EU on the automatic and mandatory exchange of information on taxation concerning cross-border transactions that must be declared. This Directive has been referred to as 'Administrative Cooperation Directive 6' or 'DAC6'.
In a nutshell, the DAC6 obliges 'intermediaries' (i.e. taxpayers) to identify certain transactions with potentially aggressive tax planning. This obligation also concerns mechanisms to circumvent the CRS and non-transparent constructions intended to conceal the actual beneficiaries.
The concept of 'intermediary' is widely interpreted. Moreover, the Directive defines the envisaged operations with a series of 'features' which are considered as signs of possible tax evasion or unfair tax practices.
The information will be shared between the Member States by means of a centralised database.
Directive DAC6 enters into force 20 days after its publication in the Official Journal of the EU. The Member States must transpose them into their national law by 31 December 2019 at the latest. The cross-border transactions to be declared, the first step of which has already been carried out between the date of entry into force and the date of application (1 July 2020), will have to be declared by 31 August 2020 at the latest.
The objective of this training course is to:
interpret the DAC6 directive historically and contextually;
clarify the basic concepts of the DAC6 directive (intended cross-border transactions, intermediaries, characteristics, etc.), its general functioning and the concrete consequences for the financial sector;
anticipate actions to be performed in preparation for implementation.
Prix total *
Membres: € 300
Non-membres: € 330
Partenaire BZB: € 300
Incompany: sur mesure, prix à la demande

*
Avez-vous droit à des subventions?
* Prix : prestation dans le cadre du recyclage régulier, exonérée de TVA
Points
Recyclage régulier
Manifestez votre intérêt lorsqu'aucune date n'est disponible, la date planifiée ne convient pas et/ou la session existante est complète. Dès que 5 personnes sont inscrites sur la liste d'intérêt, nous vous proposons une nouvelle date. Votre inscription sur la liste d'intérêt est gratuite et n'induit aucune obligation.
Groupe cible
The training course can be taken by various target groups that are active in such functions as the following:
compliance officer;
FATCA and CRS manager;
internal tax or legal officer;
person who provides clients with tax advice;
asset planner;
person responsible for relations;
back-office staff;
etc.
Connaissances préalables
Advanced: offers practice-based applications to complement the theoretical knowledge already acquired through the 'basic level' courses (in-depth learning).
Programme
Content
History of the DAC
DAC6: context and objectives
Basic concepts: cross-border transactions, intermediaries and characteristics
The operation of the exchange of information
Questions for the financial sector and applications
Time limits and actions to be taken
Practical information
Duration: A half day training
Time: 9AM-12.30PM (3 training hours)
Location: This training will be given online
Additional information: This training course will be given in English
Méthodologie
Type of training: Online, blended learning
During Live Webinars you will see the presentation and the trainer live on your screen. You can communicate with the trainer and ask questions.
Course material:
PowerPoint presentation
Live video
During our training courses, we offer a combination of theory and practical exercises. The cases, examples and exercises are taken from everyday situations or are contributed by you and then solved under the guidance of the trainer.
Formateurs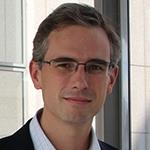 Stéphane Martin
Bookkeeping & reporting