A deep dive into IFRS
Objectives
Short description of content:
This 5 day 'bootcamp' on IFRS has a focus on the general standards, the conceptual framework and the new standards IFRS 9, 16, 17. The program offers a lot of examples and practical applications of IFRS.
The objective of this training course is to:
Provide an overview of recent developments in IFRS;
Place IFRS in its larger framework and broach the (not-) financial reporting;
Combine practice and theoretical concepts.
Totale prijs * Leden: € 2.300
Niet-leden: € 2.775
Partner BZB: € 2.300

*
Heeft u recht op subsidies?
* Prijs: prestatie in het kader van permanente beroepsopleiding, vrijgesteld van BTW
Beschikbare data
Startdatum: 25/02/2019 - Einddatum: 27/05/2019
Geef ons uw interesse door indien er geen datum beschikbaar is, de geplande datum voor u niet past en/of deze sessie volzet is. Van zodra een vijftal personen ingeschreven zijn op de interesselijst stellen wij u een nieuwe datum voor. Uw inschrijving op de interesselijst is kosteloos en zonder enige verplichting.
Doelgroep
Target group
The training course can be taken by various target groups which are active in the following functions, among others:
Accountants of publicly listed companies;
Functions in corporate finance working with valuations;
Credit analysts.
Vereiste voorkennis
Prior knowledge
Expert: specifically explains a given subject in detail. In order to take a training course at this level you must have sufficient prior knowledge (expertise).
Additional prior knowledge required:
Analysis of the annual report;
Comprehension of P&L, BS and Cashflow Statement.
Programma
Programme
Content
Day 1 : Introduction and key IFRS Standards
AM Introduction
IASB : IFRS - GAAP – organisation – the Standards – the Interpretations (IFRIC) - the EU endorsement process - Working groups - Focus and strategy - IFRS around the world – PIR's – current work plan (research, standard setting, maintenance, other…) - …
EFRAG: role, position, agenda, current work plan European Union: accounting directive, recent initiatives (e.g. the public consultation on the European Framework for Public Reporting by Companies, exploring "sustainable finance"…)
Related bodies: valuation board, sustainability board, integrated reporting board
Regulatory impact: ESMA and ESEF
Link with wider Corporate Reporting: update on the current debate
Conceptual framework
Overview – role – purpose – evolution - …
Definitions - Primary users - Matching principle - Recognition - Measurement – Performance - Fair Value – Impairment - Other Comprehensive Income (OCI) – Materiality - Consolidated versus separate financial statements - …
PM Key IFRS standards
IAS 1 Presentation of financial statements
IAS 7 Statement of Cash Flows
IAS 8 Accounting Policies, Changes in Accounting Estimates and Errors
IFRS 13 Fair Value Measurement
Day 2: New (recent) Standards
AM/PM New (recent) Standards, and practical examples
IFRS 9 : background, history, link with IFRS 4 (liabilities), main features…
Including fees in the 10% test for derecognition (amendments to IFRS 9)
IFRS 15 : background, history, main features…
IFRS 16 : background, history, main features…
Day 3: New Standards and Research projects
AM New Standards, and practical examples
IFRS 17: only state-of-affairs
Disclosure Initiative
Amendments to IAS 1
Amendments to IAS 7
Accounting Policies (ED)
Definition of material (Q4 2018)
Principles of disclosure (research project)
Targeted standards-level review (ED)
PM Research projects
BCUCC (expected DP 2H 2019)
Discount rates (Q4 2018)
Dynamic risk management (1H2019)
IFRS 3 Business Combinations – Goodwill and impairment (DP or ED)

+ Amendments to IFRS 3 Business Combinations (Definition of a Business)

Share-based payment (project summary 09/2018)
FICE : discussion paper
Accounting for Pensions (recent paper Canadian standard setter)
Maintenance projects
Accounting Policies and Accounting Estimates - Amendments to IAS 8 (Q4 2018)
Accounting Policy Changes (Amendment to IAS 8)
Improvements to IFRS 8 Operating Segments (Amendments to IFRS 8 and IAS 34)
Standard setting
Management commentary (ED expected H1 2020)
Rate regulation (DP or ED expected H2 2019)
Day 4 : Primary Financial Statements project and Financial Statement Analysis
AM Primary Financial Statements project
ED or DP expected in 1H2019 !
Against the background of what we have now : e.g. IAS 1, IAS 7, IFRS 1…
What is missing? What is the problem? What could be the solution? Which direction is the project taking?...
Together with this: the discussions about Alternative Performance Measures (APMs) (i.a. exploring a recent paper from the Canadian standard setter).
Debate about "Better Communication" : what does that mean?
Financial Statements Analysis
Analysis of the financial position

Solvency,
Liquidity,
Leverage ratio's…
Day 5: Financial Statement Analysis
AM/PM Analysis of performance/profitability
Operating margins
EBITDA
EBIT
Free cash flow
ROE
ROIC
Value creation
Cost of capital…
Cash flow statement
Practical information:
Duration: 5-day course
Time: 9 a.m. - 5 p.m. (6 hours of training per day)
Location: Febelfin Academy, Rue d'Arlon - Aarlenstraat 80, 1040 Brussels
Methodologie
Type of course:
Classroom

Theoretical training: During our theoretical training courses we offer a combination of theory and practical exercises. The cases, examples and exercises are taken from everyday situations or are contributed by you and then solved under the guidance of the trainer.
Exercises on real life cases and studies of the different players on the market are addressed.
Training material:
Syllabi
PowerPoint presentation
Docenten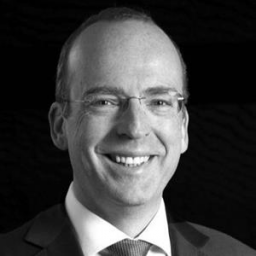 Hans Buysse
Retail banking
Risk, finance & treasury
Compliance & audit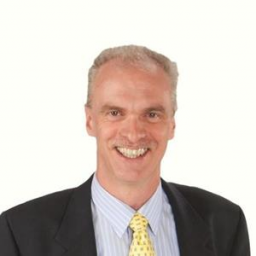 Serge Pattyn
Risk, finance & treasury