IFRS 9 for banks
Ik schrijf in op de interesselijst
---
On 24 July 2014 the IASB has published the complete version of IFRS 9, 'Financial instruments', in July 2014 which replaces IAS 39. The new standard will be effective as from January 1st 2018, on a retrospective basis -meaning as if it has always been applied- once endorsed by the EC the standard can be early applied.
This final version includes radical changes on the classification and measurement of financial assets and liabilities; it includes an expected credit losses model that replaces the incurred loss impairment model used today and contains the general hedging model. These changes are likely to have a significant impact on banks.
The objective of this one-day training is to go to guide the participants through the details of the 'classification and measurement of financial assets and liabilities' and 'expected credit losses model' and provide insights on the main changes for hedging and the latest developments regarding the 'macro hedging' standard. The session will combine theory and practical cases.
Totale prijs *
Leden: € 530
Niet-leden: € 640
Partner BZB: € 530
Incompany: op maat, prijzen op aanvraag

*
Heeft u recht op subsidies?
* Prijs: prestatie in het kader van permanente beroepsopleiding, vrijgesteld van BTW
Geef ons uw interesse door indien er geen datum beschikbaar is, de geplande datum voor u niet past en/of deze sessie volzet is. Van zodra een vijftal personen ingeschreven zijn op de interesselijst stellen wij u een nieuwe datum voor. Uw inschrijving op de interesselijst is kosteloos en zonder enige verplichting.
Doelgroep
Employees of financial institutions involved with:
IFRS-reporting and/or financial accounting;
Portfolio managers;
Capital management and (financial) strategy departments;
Front-office, Back-office, Middle-office and Risk management;
Asset and Liability Management, Liquidity management;
Project Management and system development supporting process related to financial instruments.
Vereiste voorkennis
Expert Level: This training will provide advanced characteristics on a specific topic. In order to grasp the concepts of this training, thorough knowledge is required (enhancement).
A basic understanding of IAS 39 is required
Programma
Content
Part I:
Introduction and background of IFRS 9 – Financial instruments, overview of the three phases: 'classification and measurement of financial assets and liabilities', 'expected credit losses model' and 'hedge accounting'
In depth analysis of the IFRS 9 guidance on 'classification and measurement of financial assets and liabilities' including examples and practical solutions:

How to determine business models for financial institutions
Product characteristics test in practice (solely payments of principal and interest)
Part II:
Introduction of the main concepts of the financial instruments standard on 'expected credit losses':

The three-stage model for impairment
Assessing a significant increase in credit risk
Measuring expected loss

Overview of the main changes embedded in the new standard on Hedge Accounting and other evolutions on Macro Hedge Accounting.
Focus on a number of frequent issues and questions related to the transition guidance and implementation of IFRS 9.
Considerations on the main implications of financial reporting of banks including the link with regulatory capital requirements and reporting.
Practical aspects
Duration: One day training
Hours: 9am - 5pm (6 training hours a day)
Address: Febelfin Academy, Phoenix Building - Koning Albert II-laan/Boulevard du Roi Albert II 19 1210 Brussels
Extra information: This training will be given in English!
Methodologie
Form: Classical
Teaching Material: Powerpoint presentation (slides)
Docenten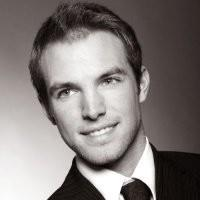 Morgan Serfiotis
Bookkeeping & reporting