Operational risk management
The course covers the essential aspects of operational risk management and its challenges in the financial services industry. Hot topics such as, selection and reporting of leading KRIs, demonstrating business value of risk management, and the formulation of a risk appetite statement are detailed and debated. Uprising topics like information security and conduct metrics are also covered.
Taught by a world leading expert in the field, the course is a must-have for all the operational risk practitioners wishing to benchmark their practice and discuss new best practices. It is also a tremendous opportunities for newcomers to gain a comprehensive overview what operational risk managers need to know.
After the course, participants will know about:
• Best practices in operational risk management for financial companies
• Structure of risk appetite and tolerance statements
• Effective risk and control self assessment
• Structured method to identify and design leading key risks indicators
• Focus on KRIs for information security and conduct
Totale prijs *
Leden: € 530
Niet-leden: € 640
Partner BZB: € 530
Incompany: op maat, prijzen op aanvraag

*
Heeft u recht op subsidies?
* Prijs: prestatie in het kader van permanente beroepsopleiding, vrijgesteld van BTW
Beschikbare data
06/10/2020 - Operational risk management
Geef ons uw interesse door indien er geen datum beschikbaar is, de geplande datum voor u niet past en/of deze sessie volzet is. Van zodra een vijftal personen ingeschreven zijn op de interesselijst stellen wij u een nieuwe datum voor. Uw inschrijving op de interesselijst is kosteloos en zonder enige verplichting.
Doelgroep
Who Should Attend
• Heads of Operational Risk
• Entreprise Risk Managers
• Operational Risk Managers
• Operations Managers
• Internal Auditors
• HR officers
• Compliance officers
• Consultants
• Regulators
Vereiste voorkennis
Expert level: Subjects will be treated thouroughly. You should have knowledge of macro-economical concepts.
Programma
Session 1:
Operational Risk Framework and Governance
• Risk Management Framework
• Governance of Operational Risk
• 1st line and 2d line: The partnership model
• Make the risk committees effective
• Business value of ORM
Session 2:
Risk Appetite Definition, Statement and Communication
• Industry guidance on Risk Appetite
• Definition and Governance: Communicating Risk Appetite
• Risk Appetite & Tolerance Statements: examples and case studies
• Template for actionable risk appetite
• Cascading and Monitoring Risk Appetite: indicators and dashboards
Session 3:
Risk identification and assessment
• Tools and techniques for risk identification
• Risk register: a list
• Risk connectivity: network of risks
• Definition and rules for RCSAs
• Tool: Impact / probability matrix: shapes and forms, definitions
• Usage and choice when defining RCSAs
• Risk rating: when and how
Session 4:
Designing and Selecting Preventive Key Risk Indicators
• KRI, KPI, KCIs: concepts,overlaps and examples
• Essential features of preventive KRIs
• KRI Typology: four categories of preventive KRIs
• KRI Design
• Six steps for preventive KRIs: exercises
• Examples of leading KRIs
Methodologie
Duration: 1 day training
Hours: 9am - 5pm ( 6 training hours)
Address: Febelfin Academy, Aarlenstraat/Rue d'Arlon 80, 1040 Brussels
Docenten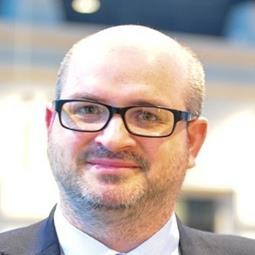 David Lannoy
Risk, finance & treasury