The fin competition
Get ready for the first edition of a national banking simulation taking place virtually in 15 Universities of Applied Sciences across Belgium, with more than 120 student teams and 345 participating students. On your marks, get set…. go!
Watch the message from former Minister of Finance and current Prime Minister, Alexander De Croo and understand why it is important for you undergraduates, to participate in The Fin Competition.
Start the battle
The Fin Competition officially starts 1 October. Your University of Applied Sciences will play 8 rounds internally. The best team at your University of Applied Sciences will then go on to play in the Grand Final on 27 November.
Overall stakeholder value will determine the winning team, such as customer value, employee satisfaction, sustainability and shareholder value.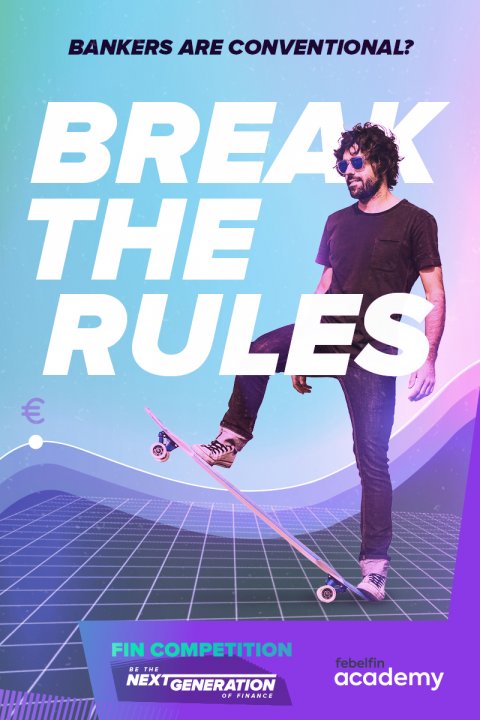 Kicking off
To launch the competition in all the participating universities, we are organising a digital road trip to get you ready for the game. So how does it work?
An online kick-off will let you know what, where and when for The Fin Competition.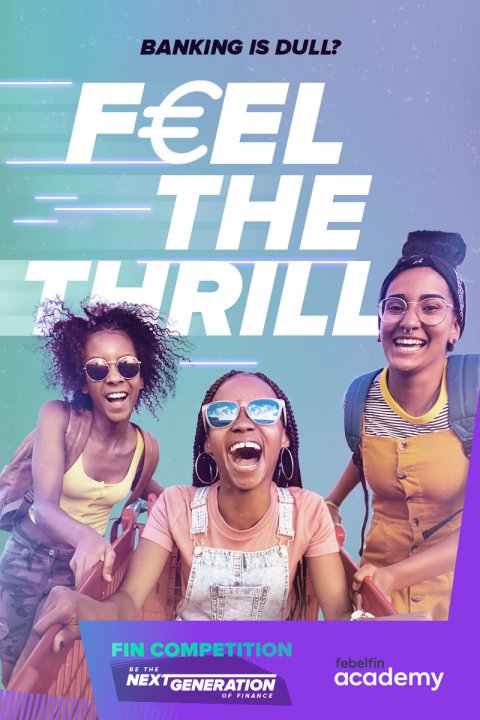 Feedback rounds
Our game master will provide you with feedback every week.
He will give you insights on the decisions you have made, points to pay attention to and some useful tips & 'tricks of the trade' for the coming rounds.
Made it to the Grand Final?
It's big, it's bountiful and it's only for the best…..
Invite your parents, grandparents, friends... to stream the online finale on 27 November.
More information to follow...
Work hard, play hard... and reap the rewards
Yes, we all know that participating is more important than winning, but really??… we all still like to win a great prize after weeks of hard work. This is your moment, to shine!
‣ Will this be an experience that inspires you for your future career? Check!
‣ Will you get to see places that are usually difficult to visit without an invitation? Check!
‣ Will you have the opportunity to network with top financial influencers? Check!


Watch this space……. the grand prize is coming soon.
Participating Universities of Applied Sciences
Qui dit argent dit dépenses, qui dit crédit dit créance