Compliance Days
This course aims to bring a two days overview of developments in the compliance landscape both at the level of the function - its needs and enablers - as at the level of a selection of different compliance topics.
The objective of the training is:
to provide you, via a combination of workshops and guest lectures, with insights on ways to tackle compliance challenges and lay foundations for identifying areas for enhancement of your compliance programs;
to enable interactive discussions with your peers.
Prix total *
Membres: € 1.060
Non-membres: € 1.280
Partenaire BZB: € 1.060
Incompany: sur mesure, prix à la demande

*
Avez-vous droit à des subventions?
* Prix : prestation dans le cadre du recyclage régulier, exonérée de TVA
Points
Recyclage régulier
Manifestez votre intérêt lorsqu'aucune date n'est disponible, la date planifiée ne convient pas et/ou la session existante est complète. Dès que 5 personnes sont inscrites sur la liste d'intérêt, nous vous proposons une nouvelle date. Votre inscription sur la liste d'intérêt est gratuite et n'induit aucune obligation.
Groupe cible
This training course can be undertaken by different groups:
Compliance Officers;
everyone involved in a compliance function.
Connaissances préalables
Expert Level: This training will provide advanced characteristics on a specific topic. In order to grasp the concepts of this training, thorough knowledge is required (enhancement).
Programme
Content
You can choose to only subscribe for one of the days or for the whole program.
Day 1
Macro-economic outlook - Steven Trypsteen
Regulatory outlook – Caroline Veris

What are the regulatory trends across the financial sector segments (banking, insurance, investment management)?
Regulatory developments and supervisory expectations with regard to anti-money laundering
Regulatory developments and supervisory expectations with regard to MiFID (III) & IDD

Governance and organisation of the compliance function

From a regulatory perspective

NBB - Jo Swyngedouw
FSMA - Ann De Rouck

Sustainable compliance - workshop onder coördinatie van Caroline Veris

Building blocks for an efficient & effective compliance function - Olivier Goffard - Nicolas Van de Put
Ethical principles: integrity and ethics underpinning compliance with the letter of the rules – Thomas Faelli
Day 2
Compliance & Risk

Compliance Risk and Compliance risk appetite frameworks - Edwin Somers
A selection of other non financial risks

conduct & culture- Orla Hurst
outsourcing risk - Tamar Joulia Paris
people risk - Claire Godding

Compliance and technology
Can technology platforms help prevent, detect, and respond to compliance and ethics breaches? Will tools enable enhancement of Compliance program components and drive down costs and increase efficiencies?

Fin tech and reg tech - Koen Vanderhoydonk
Big data and analytics - Caroline Veris
Practical aspects
Duration: 2 day training
Hours: 9am - 5pm (7 training hours per day)
Address: Febelfin Academy, Phoenix Building - Koning Albert II-laan/Boulevard du Roi Albert II 19 1210 Brussels
Extra information: This training will be given in English!
Méthodologie
Tye op course: Classroom
During our theoretical training courses we offer a combination of theory and practical exercises. The cases, examples and exercises are taken from everyday situations or are contributed by you and then solved under the guidance of the trainer.
Teaching Material: Powerpoint presantation (slides)
Formateurs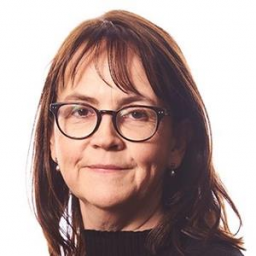 Caroline Veris
Compliance & audit