Be the Next Generation of Finance
Geschreven door Ingrid Goris & Bart Corthouts, 14/09/2020 • Algemeen
How do we get the financial sector top of mind again among young people? By launching the first Fin Competition between 15 Universities of Applied Sciences across Belgium! Febelfin Academy wants to encourage soon-to-be graduates to seek employment in the financial sector.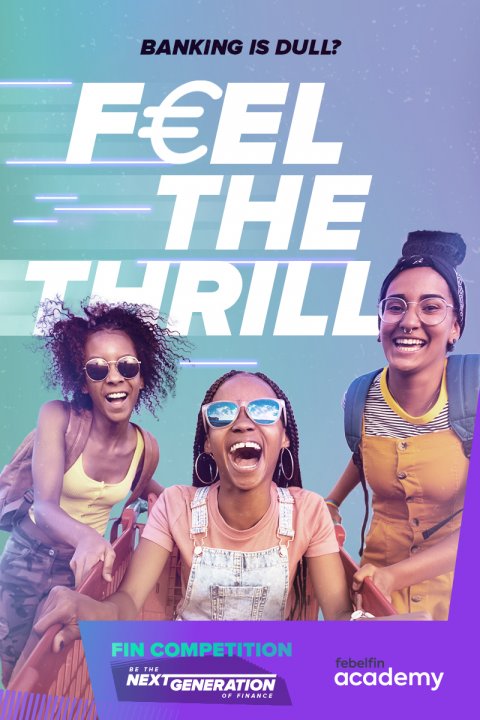 Getting high school students interested in finance and encouraging them to study finance, and then to work in the sector, is another challenge we are taking up. The financial sector is looking less and less attractive as a potential employer for young people, a situation often linked to the mistrust young generations have vis-à-vis financial institutions. They can also be considered boring or outdated. To go beyond these clichés, Febelfin Academy shows the thrilling side of finance by showcasing in-depth knowledge, the true possibilities finance can offer and the variety of jobs in financial services.
To do so, we want to talk to young people on their own terms, focusing on their full potential and valuable input. To gain trust and debunk myths, we open the black box that is the financial sector and explain what it means to work there, which competencies are required and what development paths you can follow once you've started. Then, hopefully, we will be able to release the untapped potential willing to take part in building the future of finance with us.
We present to you "Be the next generation of finance".